With Smart Faucet Installation Services, It's Like Adding a Second Pair of Hands to Your Sink
Proudly Serving Oakland, Macomb, and Wayne Counties
Getting dinner ready can be a chore. Smart faucet technology can take some of that burden off your hands, literally. With voice-activated controls, you can tell your faucet to turn on and off with a simple voice command. Not only that, but some models can also dispense exact, even customized, measurements of water. Contact us today to determine how you can begin automating your kitchen with our smart faucet installation services.
---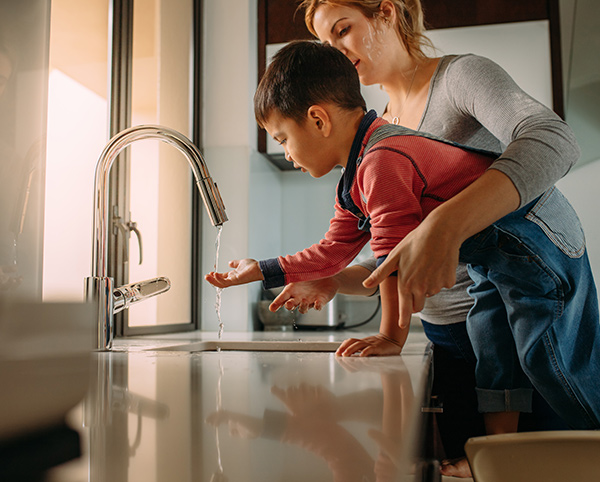 Reach Another Level of Sanitation and Cleanliness with Touchless Faucets
Smart faucets aren't just about talking to your sink. Many models come equipped with touchless or multi-touch sensors. When your hands are dirty, the last thing you want to do is cause more cleanup work by getting a mess all over your faucet. Touchless sensors allow you to turn on the water in your sink without physical contact. It's also a great application in a high-use area where the spread of germs is a concern.
Let Us Help You Go Hands-Free
Smart faucet features:
Touchless activation
Multi-touch points
Voice activation
Battery-powered
Connectivity with other WiFi devices
Top-quality design